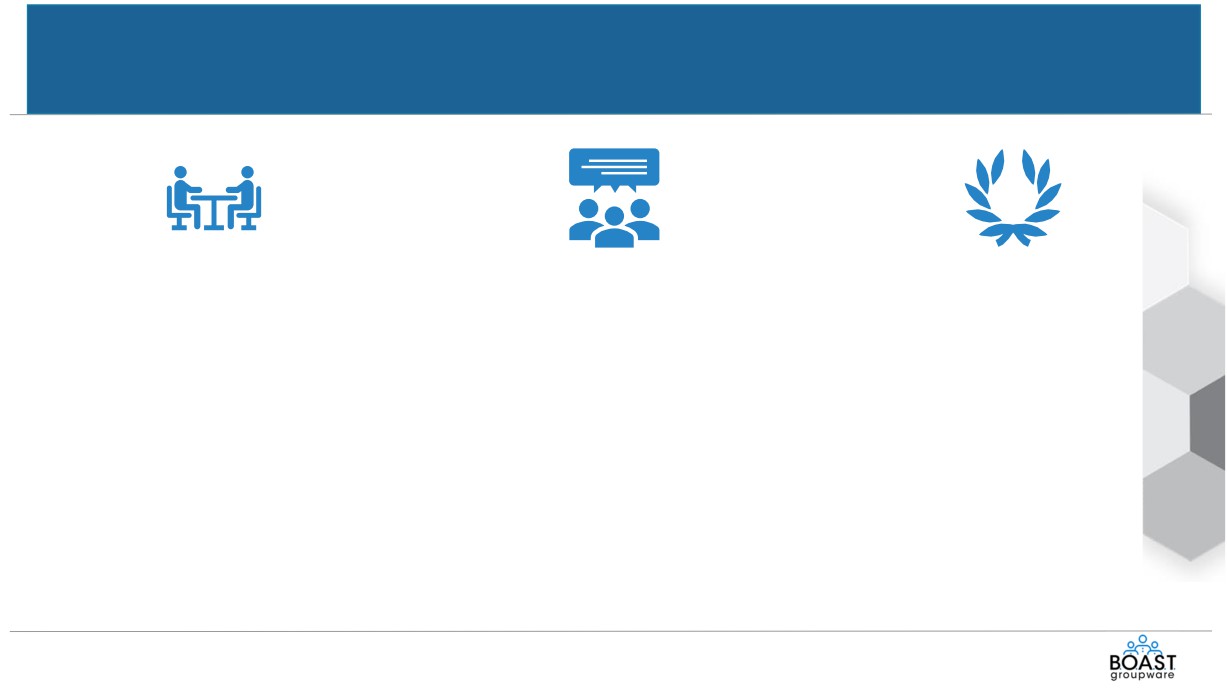 Coronavirus Business Disruption
The Coronavirus is causing significant
Additionally, many companies have
In response to this situation, BOAST
disruption across the country and is
either instructed their employees to
Groupware has created a highly
limiting many businesses in their
work from home or would like to do
discounted offer for our online
ability to meet with their clients.
so but do not have a method for
meeting platform. We have state of
Many businesses are concerned about
everyone to stay in communication in
the art video conferencing embedded
the best method to maintain contact
a fashion that supports their business
into our platform and built an
during this challenging time.
integrated notes feature so you have
access to a premier online meeting
© 2020 B.O.A.S.T. Groupware
Confidential Information - All rights reserved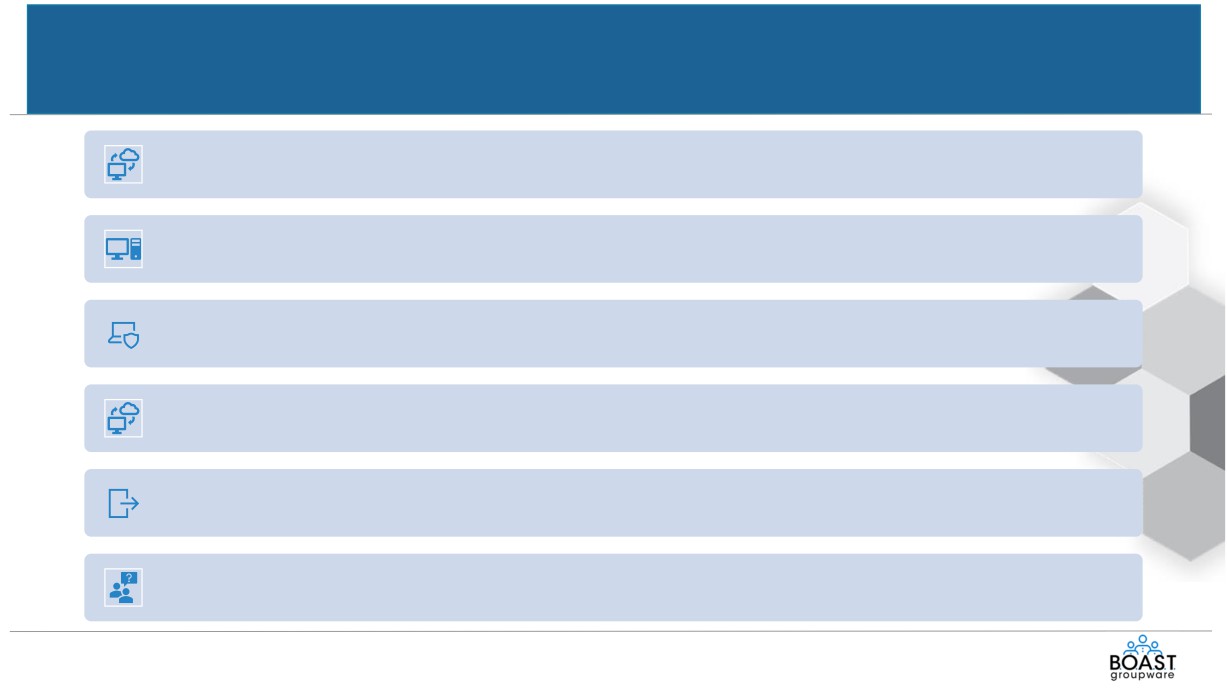 What is BOAST and what can we do to help?
BOAST is a one of a kind business operations platform designed to make companies more efficient. It was designed to
streamline the needs of the changing workplace - remote employees being a big consideration.
One of the core elements of the BOAST platform is a State of the Art Video Conferencing system (with screen share)
and an embedded notes feature. The platform works on both laptops and a mobile phones providing a lot of flexibility.
BOAST wants to help companies by providing our technology at what equates to a 90% discount so they have the tools
they need to be highly effective in this challenging time at an affordable price.
We are offering license free access to the BOAST Groupware cloud-based platform for 3 months. There is no limit to the
amount of users for your company. We do ask you to pay a nominal one-time setup charge of $149 to cover our cost.
Additionally, we help by providing service, not just technology. We will handle all of the system setup, configurations,
loading users into the system and training. We are here to help you.
This is not one of those free offers where each person has to do all of the setup work and figure out how to use the system,
we will do it all for you and your business will be up and running in about a day.
© 2020 B.O.A.S.T. Groupware
Confidential Information - All rights reserved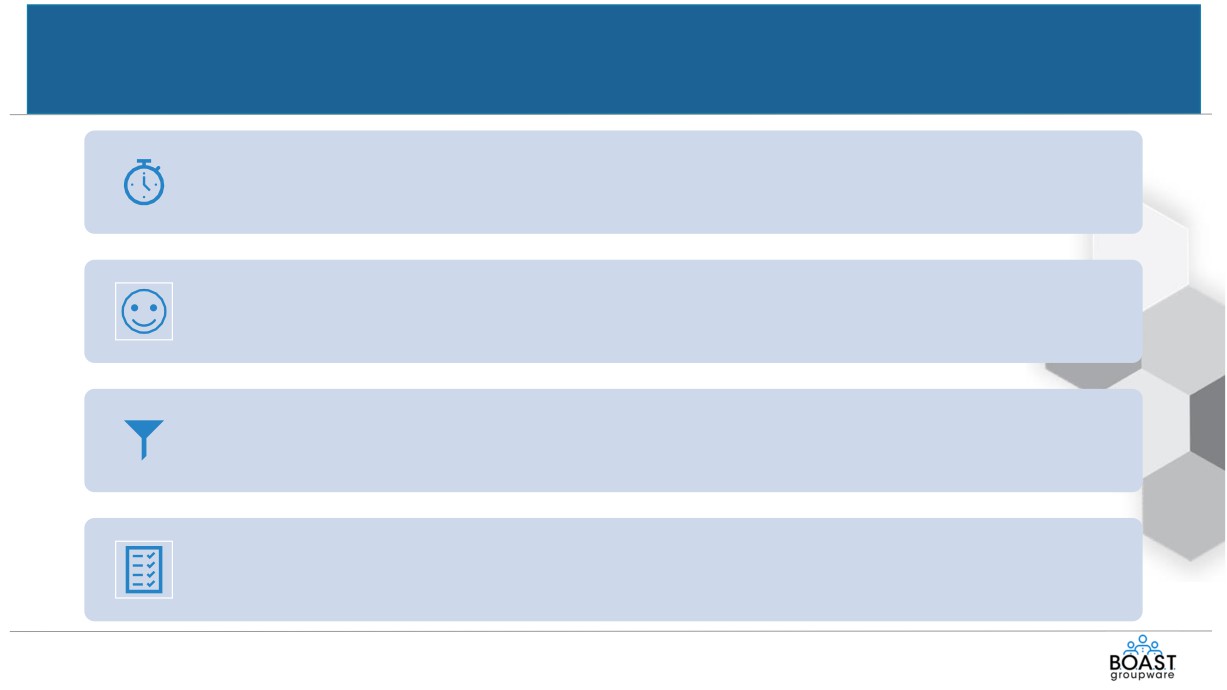 Included are 6,000 meeting minutes per month as part of the offering. This equates to 100 participant hours per
month. If you need more than 100 hours per month, no problem, BOAST Groupware will offer additional minutes at
$0.03 per minute based on actual usage.
At the end of the 3-month period you can continue to use BOAST Groupware as configured for $10 per user per
If you choose not to continue, BOAST Groupware will provide you a file of all of your contacts at no additional charge.
BOAST Groupware also has many more modules to offer which can be discussed at any time.
© 2020 B.O.A.S.T. Groupware
Confidential Information - All rights reserved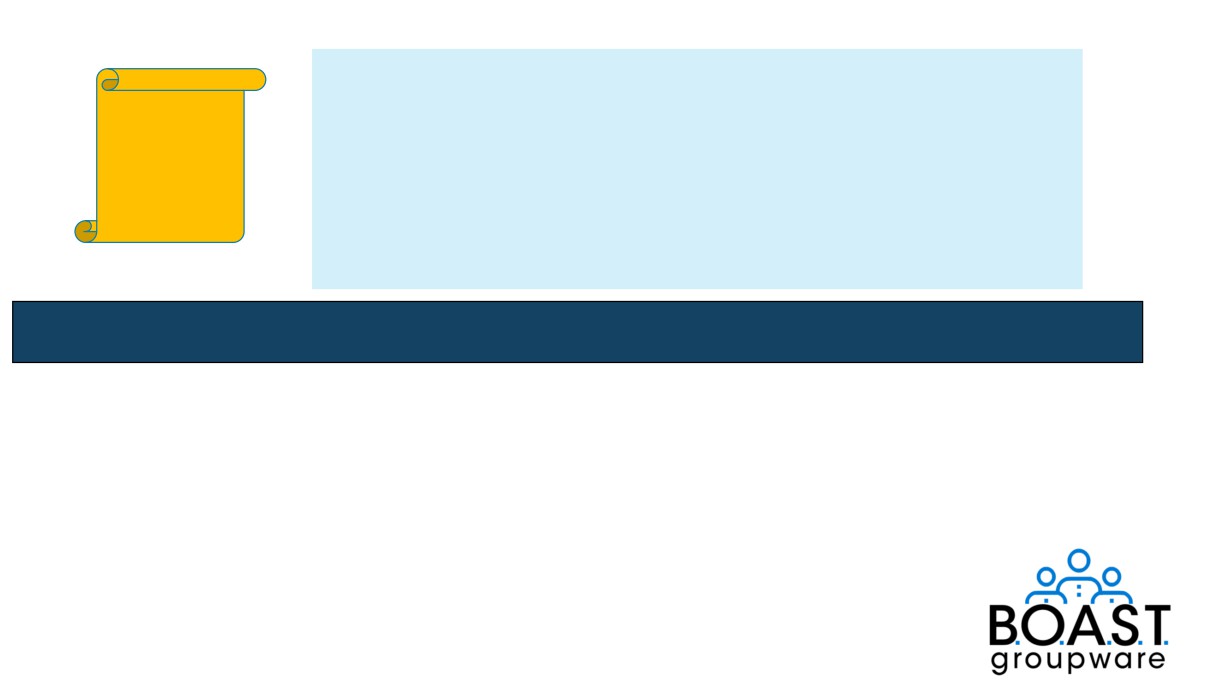 You don't have to do anything but sign up! BOAST
does all of the system setup, importing of
information and configurations for you.
To take advantage of this special offer, please register below:
One of our customer success specialists will reach out to you right away
and your setup will be completed in 24 hours.
© 2020 B.O.A.S.T. Groupware
Confidential Information - All rights reserved